Posts for tag: sedation dentistry
By Southshore Dental
September 16, 2015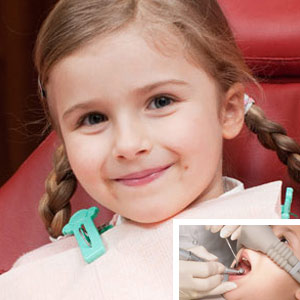 While pediatric dentistry has made great strides in making young patients' dental visit experiences more relaxing, some children and teenagers still have difficulty with anxiety. Their anxiety in turn can make necessary care much harder to provide.
For difficult cases, many dental providers for children now incorporate a technique known as conscious sedation to help ease anxiety. With this technique, they're able to perform procedures like cavity-filling or tooth-extraction that are more difficult with an anxiety-prone patient.
While general anesthesia creates a total loss of consciousness, conscious sedation uses precise medications to suppress consciousness at different levels ranging from light to deep suppression, and create a relaxed state for the patient. A child under sedation can still breathe normally and respond to certain stimuli, including touch and verbal commands. For only a light or minimal effect, a dentist normally administers the sedation drug as a pill the child takes orally. For deeper sedation, the medication is most likely delivered through a vein (intravenously).
Sedation reduces fear and anxiety but not necessarily pain, so it's often accompanied by some type of anesthesia, either a local anesthetic delivered by injection to the procedure site or with a nitrous oxide/oxygen gas combination that's inhaled through a mask worn by the patient.
Even though the child isn't completely unconscious, one of the dentist's staff will monitor vital signs (heart and respiration rates, blood pressure and blood oxygen level) throughout the procedure. This continues even after the treatment is over until the child's vital signs return to pre-sedation levels. Once released, they will need a ride home and should rest for the remainder of the day. They can then return to school and resume other normal activities the next day.
With the advent of newer and safer drugs, conscious sedation is becoming a more widespread technique in both medicine and dentistry. Using it to ease a child's anxiety increases the chances they'll receive all the dental care they need without unpleasant memories of their visit that could follow them into later life.
If you would like more information on the role of conscious sedation for children, please contact us or schedule an appointment for a consultation. You can also learn more about this topic by reading the Dear Doctor magazine article "Sedation Dentistry for Kids."
By Southshore Dental
January 05, 2013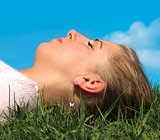 Unfortunately, going to the dentist may still be a fear and anxiety provoking experience for some people even with modern dental techniques — an interesting phenomenon given the fact that no one is born with fear. It is either a learned response based on personal experience or one that is literally imagined based upon hearing of another's treatment. However, regardless of how it develops, a person's perception is their reality. The good news is that we are here to both listen and to offer our patients the benefits of oral sedation (sedation dentistry) that allows relaxation of mind and body. Thus you can focus on feeling peaceful rather than anxious.
While research has shown that 75% of all people surveyed have at least a little fear about going to the dentist, 10-15% have a great deal of fear. In fact, some of these people experience so much fear that they will cancel dental appointments or never schedule in the first place. If the latter describes your feelings, we encourage you to ask us about sedation or comfortable dentistry so that you can receive the oral healthcare you need and deserve to maintain optimal dental health.
And this good news gets even better when you understand that oral sedation does not even involve injections (shots)! We typically administer oral sedation in one of two methods: by giving you a pill to swallow whole or by giving you a tablet to place under your tongue (sub-lingually) where it dissolves. Once the prescription medication takes effect, you will remain awake and aware of your surroundings; however, the medication will help you transition from feeling nervous to a more comfortable state of being. Most of our patients describe their experience as "comfortable" or "relaxation" dentistry due to how they feel during their treatment. Simply put, the anti-anxiety (anxiolytic) medication almost literally dissolves away your fears.
Want to learn more?
Contact us today to discuss your questions or to schedule an appointment. You can also learn more by reading the article "Overcoming Dental Fear & Anxiety."
By Southshore Dental
August 23, 2012
Studies have shown that as many as 75 out of every 100 people fear dental visits; and for 10 to 15 of them, the fear is so great that they never get treatment — leading to serious dental problems and worse. Untreated disease in your teeth and gums can negatively affect the health of your entire body.
How can you conquer your fears so you can get the treatment you need? The answer includes (a) working with us to overcome your fears and have a positive experience while undergoing dental treatment, and (b) using oral sedation or anti-anxiety medication to help you quell your fears and relax.
Overcoming Your Fears
People develop fear of the dentist when they have a bad dental experience themselves, or sometimes when they hear of a bad experience someone else has had. The more you are afraid, the more you feel the symptoms of fear, and the more you connect those symptoms with the experience. You need to stop this negative memory sequence and replace the feelings of fear and loss of control with memories of good experiences and feelings of being in control.
It helps to know that you are not alone in your fears and that you can do something positive about them. First, make an appointment to discuss your fears with us, your dental professionals. Start with small procedures that cause only mild anxiety, and give yourself adequate time to get over your fears.
Using Oral Sedation
You have already gradually reduced your fear through your discussions and previous appointments. When you are ready to go to the next step, consider using oral sedatives or "anxiolytics" (meaning that they dissolve anxiety) to help you feel relaxed and comfortable.
Oral sedation — so called because you take it by mouth — allows you to let your guard down and focus on feeling peaceful, yet you remain awake and in control. The medication is either placed under your tongue and dissolved there (sublingual) or swallowed whole. Since it is taken by mouth, it does not require an injection, so it is easily taken by people who are afraid of injections.
The oral sedative and anxiolytic medications dentists use have been subjected to rigorous research and testing and have a long safety record after decades of use.
By using this two-step process you can reduce your fears and begin to get the care you need. And we, your dental professionals, are able to work more efficiently because we can focus on the work at hand, knowing that you are comfortable and relaxed.
Contact us today to schedule an appointment to talk about any fears you may have. You can also learn more by reading the Dear Doctor magazine articles "Overcoming Dental Fear & Anxiety" and "Oral Sedation Dentistry."