Posts for tag: oral sedation
Dental implants are a popular type of restorative dentistry. At Southshore Dental, we help many of our patients restore their smiles through permanent implants.
Are you a candidate for this popular procedure? You may not know if you're a candidate or not until you meet with a dentist, however, here are five signs to watch for that could be an indication you would be eligible for dental implants:
You have missing teeth

You need a tooth pulled

You're frustrated you're always having to fix something

You're having trouble chewing

Dentures and partials are becoming frustrating, embarrassing, and inconvenient
You Have Missing Teeth
Unattractive gaps or spaces in your mouth can destroy your confidence and make chewing your food difficult but dental implants provide a permanent solution to this problem. Implants look and function like your natural teeth, so you can restore your smile and get back your confidence. If you have broken teeth, implants could be a solution to help improve your look.

You Need a Tooth Pulled
Sometimes infected or cracked teeth have to be extracted to prevent further problems or reduce pain. For infected or broken teeth, our goal is always to save the tooth whenever possible. Root canals or crowns can save many teeth, but some are too far damaged and require extraction. If the gap left after extraction is not filled, your teeth could potentially shift position. Over time this creates problems with tooth alignment and your bite. These problems can then lead to jaw pain and other issues. Restoring that tooth with help from an implant eliminates these problems and keeps your teeth from moving.

You're Frustrated You're Always Having to Fix Something
If you find that your dental visits are constantly leading to more dental work, this could be a sign you may benefit from dental implant surgery. Shifting teeth, broken crowns, and the need for yet another root canal can be costly over time. Dental implant surgery is a long term solution that allows you to bypass ongoing expensive fixes, saving you money over time. Talking to your dentist will help you determine if implants are a viable solution for you.

You're Having Trouble Chewing
If you're passing on some of your favorite foods because you can't chew them well, then it may be time to consider an implant. While you will need to allow your implant to heal before diving into hard and chewy foods, once it is in place and fully functional, you can enjoy these foods without risk. Dental implants give you a tooth that works naturally and effectively to help you chew.

Dentures and Partials Are Becoming Frustrating, Embarrassing, and Inconvenient
If you have dentures or partials, you may feel frustrated with their overall care and the process of using denture adhesives to get them to stay in place. You may feel embarrassed by them, and you certainly may find that they're not a convenient option for your missing teeth. Implants offer a more convenient option because you'll care for them the same way you do your natural teeth. All you need to do is brush and floss two to three times a day, and your implant will serve you well.
At Southshore Dental, we care about your oral health and want what is best for you. The best way to determine if dental implants are the right option for your smile is to talk to a dentist. Reach out to Southshore Dental for a free consultation at (734) 675-0585 to discuss dental implants with a downriver dental team that cares about helping you make the best possible decision.
By Southshore Dental
January 05, 2013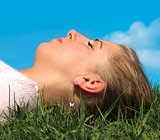 Unfortunately, going to the dentist may still be a fear and anxiety provoking experience for some people even with modern dental techniques — an interesting phenomenon given the fact that no one is born with fear. It is either a learned response based on personal experience or one that is literally imagined based upon hearing of another's treatment. However, regardless of how it develops, a person's perception is their reality. The good news is that we are here to both listen and to offer our patients the benefits of oral sedation (sedation dentistry) that allows relaxation of mind and body. Thus you can focus on feeling peaceful rather than anxious.
While research has shown that 75% of all people surveyed have at least a little fear about going to the dentist, 10-15% have a great deal of fear. In fact, some of these people experience so much fear that they will cancel dental appointments or never schedule in the first place. If the latter describes your feelings, we encourage you to ask us about sedation or comfortable dentistry so that you can receive the oral healthcare you need and deserve to maintain optimal dental health.
And this good news gets even better when you understand that oral sedation does not even involve injections (shots)! We typically administer oral sedation in one of two methods: by giving you a pill to swallow whole or by giving you a tablet to place under your tongue (sub-lingually) where it dissolves. Once the prescription medication takes effect, you will remain awake and aware of your surroundings; however, the medication will help you transition from feeling nervous to a more comfortable state of being. Most of our patients describe their experience as "comfortable" or "relaxation" dentistry due to how they feel during their treatment. Simply put, the anti-anxiety (anxiolytic) medication almost literally dissolves away your fears.
Want to learn more?
Contact us today to discuss your questions or to schedule an appointment. You can also learn more by reading the article "Overcoming Dental Fear & Anxiety."
By Southshore Dental
August 23, 2012
Studies have shown that as many as 75 out of every 100 people fear dental visits; and for 10 to 15 of them, the fear is so great that they never get treatment — leading to serious dental problems and worse. Untreated disease in your teeth and gums can negatively affect the health of your entire body.
How can you conquer your fears so you can get the treatment you need? The answer includes (a) working with us to overcome your fears and have a positive experience while undergoing dental treatment, and (b) using oral sedation or anti-anxiety medication to help you quell your fears and relax.
Overcoming Your Fears
People develop fear of the dentist when they have a bad dental experience themselves, or sometimes when they hear of a bad experience someone else has had. The more you are afraid, the more you feel the symptoms of fear, and the more you connect those symptoms with the experience. You need to stop this negative memory sequence and replace the feelings of fear and loss of control with memories of good experiences and feelings of being in control.
It helps to know that you are not alone in your fears and that you can do something positive about them. First, make an appointment to discuss your fears with us, your dental professionals. Start with small procedures that cause only mild anxiety, and give yourself adequate time to get over your fears.
Using Oral Sedation
You have already gradually reduced your fear through your discussions and previous appointments. When you are ready to go to the next step, consider using oral sedatives or "anxiolytics" (meaning that they dissolve anxiety) to help you feel relaxed and comfortable.
Oral sedation — so called because you take it by mouth — allows you to let your guard down and focus on feeling peaceful, yet you remain awake and in control. The medication is either placed under your tongue and dissolved there (sublingual) or swallowed whole. Since it is taken by mouth, it does not require an injection, so it is easily taken by people who are afraid of injections.
The oral sedative and anxiolytic medications dentists use have been subjected to rigorous research and testing and have a long safety record after decades of use.
By using this two-step process you can reduce your fears and begin to get the care you need. And we, your dental professionals, are able to work more efficiently because we can focus on the work at hand, knowing that you are comfortable and relaxed.
Contact us today to schedule an appointment to talk about any fears you may have. You can also learn more by reading the Dear Doctor magazine articles "Overcoming Dental Fear & Anxiety" and "Oral Sedation Dentistry."