Posts for tag: dental implant
By Southshore Dental
May 17, 2019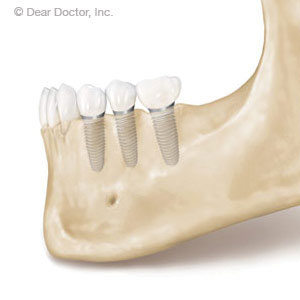 Losing teeth continues to be an all too common experience for people, especially those in their senior years. Fortunately, there are several ways to replace them, ranging from partial or full dentures to implants.
Some, though, postpone or simply choose not to replace a lost tooth, often because of the cost. But putting off a dental restoration could have a long-term impact on your health, and not in a good way. Continuing bone deterioration is one of the top consequences of delayed restoration.
Like other bones in the body, the jawbone is living tissue with cells that form, grow and eventually wear out. At the end of their life, these older cells give way to new cells. Eating and chewing play an important role in maintaining this growth cycle: the forces we generate as we chew travel up through the tooth roots to stimulate bone growth in the jaw.
When a tooth goes missing, though, the stimulus ends. Over time the bone cell replacement rate can fall off and the bone slowly loses volume. To make matters worse, bone loss can continue beyond the immediate bone underlying the tooth and affect the rest of the jawbone. The jaw can shrink in height and width, and in time become weaker overall and more susceptible to fracture.
But dental implant restorations in particular could help stop or even reverse bone deterioration at the site of the missing teeth. The titanium post implanted in the jaw attracts bone cells, which grow and adhere to its surface. Over time the bone fills in and becomes stronger.
You don't want to wait too long, though, because implants depend on a minimum amount of bone present for secure placement. You should therefore undergo an implant restoration as soon as it's practical after tooth loss. Otherwise, although we may be able to restore some of the lost bone with bone grafting, you may need to consider another restorative option.
When it comes to replacing missing teeth, time isn't on your side. But the right kind of dental restoration undertaken promptly can make for a brighter, healthier future.
If you would like more information on restoring lost teeth, please contact us or schedule an appointment for a consultation. You can also learn more about this topic by reading the Dear Doctor magazine article "The Hidden Consequences of Losing Teeth."
By Southshore Dental
April 14, 2015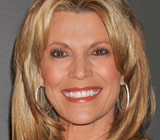 As the co-host of one of America's most beloved television game shows, Wheel of Fortune, Vanna White is recognized for her beautiful gowns and her dazzling smile. However, during an exclusive interview with Dear Doctor magazine, she shared her experiences with cosmetic dentistry. "I had a bridge put in probably 30 years ago where I had a tooth pulled and there was a space," Vanna said.
Prior to having a permanent tooth pulled, most people are concerned with what can be done to replace it. It's important to follow through and do exactly that. This is especially true with back teeth. Just because you can't see them, it doesn't mean you won't face problems if they are not replaced.
For example, did you know that missing posterior (back) teeth can lead to a wide array or problems with the remaining teeth, muscles, ligaments, joints and jaw bones? This includes:
A decrease in chewing efficiency that in turn can impact your diet, nutrition and overall health
Excessive erosion or wear of remaining teeth
Tipping, migration, rotation and even loss of adjacent remaining teeth
Painful jaw problems such as Temporomandibular Dysfunction (TMD)
One treatment option is to follow in Vanna's footsteps and consider a fixed bridge. This is an excellent option when dental implants won't work. And through our artistry, we can easily blend them in color and appearance with your surrounding teeth.
When implants are possible, they represent the best option. They are easily maintained and are a durable, long-lasting solution that can increase bite support.
To learn more about this topic, continue reading the Dear Doctor magazine article "Replacing Back Teeth." Or if you are already missing a permanent tooth, you can contact us today to schedule an appointment so that we can conduct a thorough examination. We will also address any questions you have as well as your treatment options. And if you want to read the entire feature article on Vanna White, continue reading "Vanna White."